A lot of projects at Avant Gardens and Hardscapes include working with local pool contractors to install new pools or renovate an existing pool. There are many things to consider when thinking about installing a new pool or remodeling an existing pool in Knoxville—the options are limitless!
Regardless of whether you are starting fresh or just want to do a simple pool deck renovation, a design plan is the place to start. We'll consider your budget, review your inspirational photos, and come up with a great plan that serves your needs.
As a licensed contractor for swimming pools, we know the "ins and outs" of pool construction and renovations. What makes Avant uniquely qualified to manage your pool project is our close affiliations with many of the top pool builders in East Tennessee. We also have countless hours of hands on experience learning how to properly design, manage, and install a swimming pool.
Pool Construction Gallery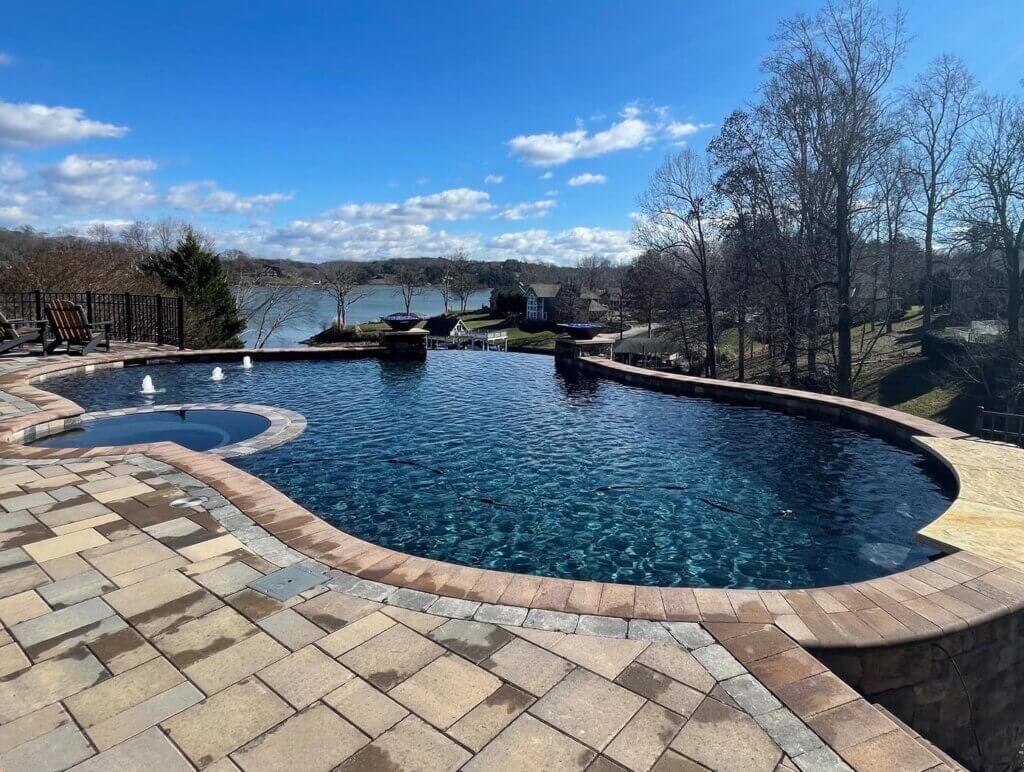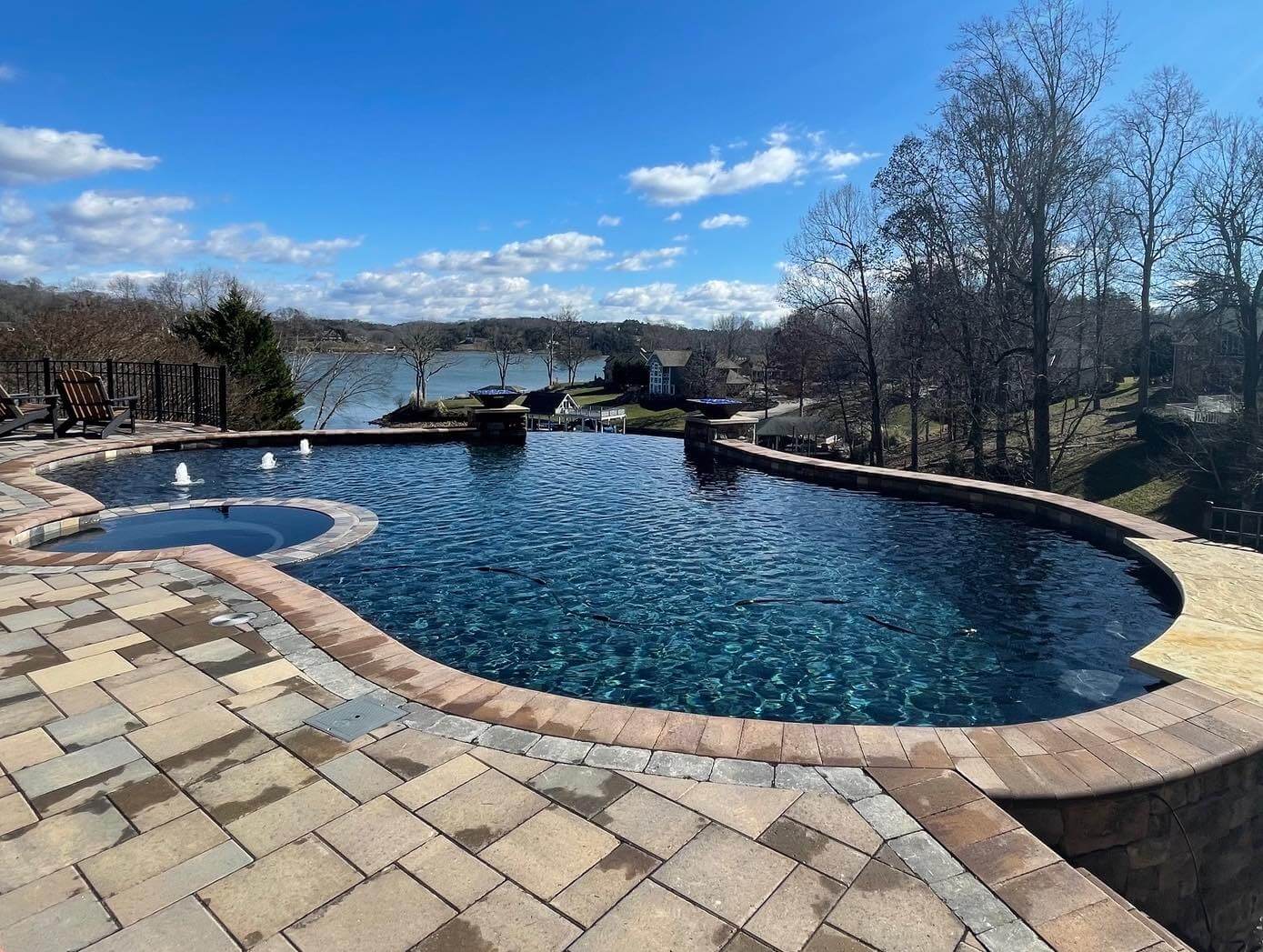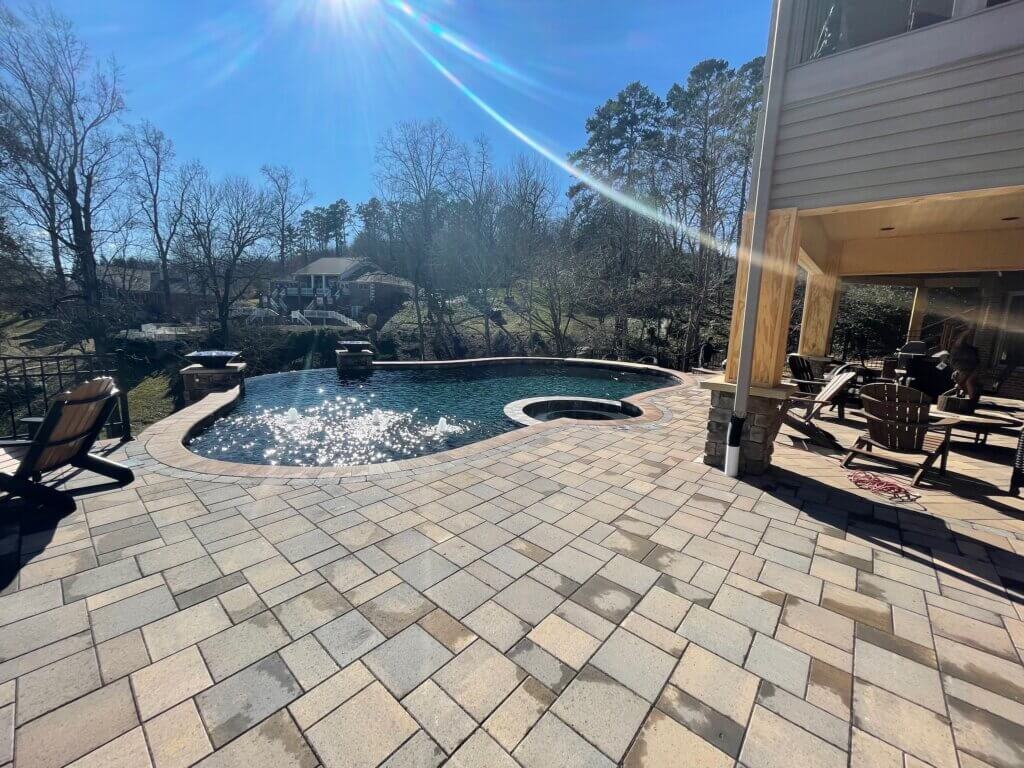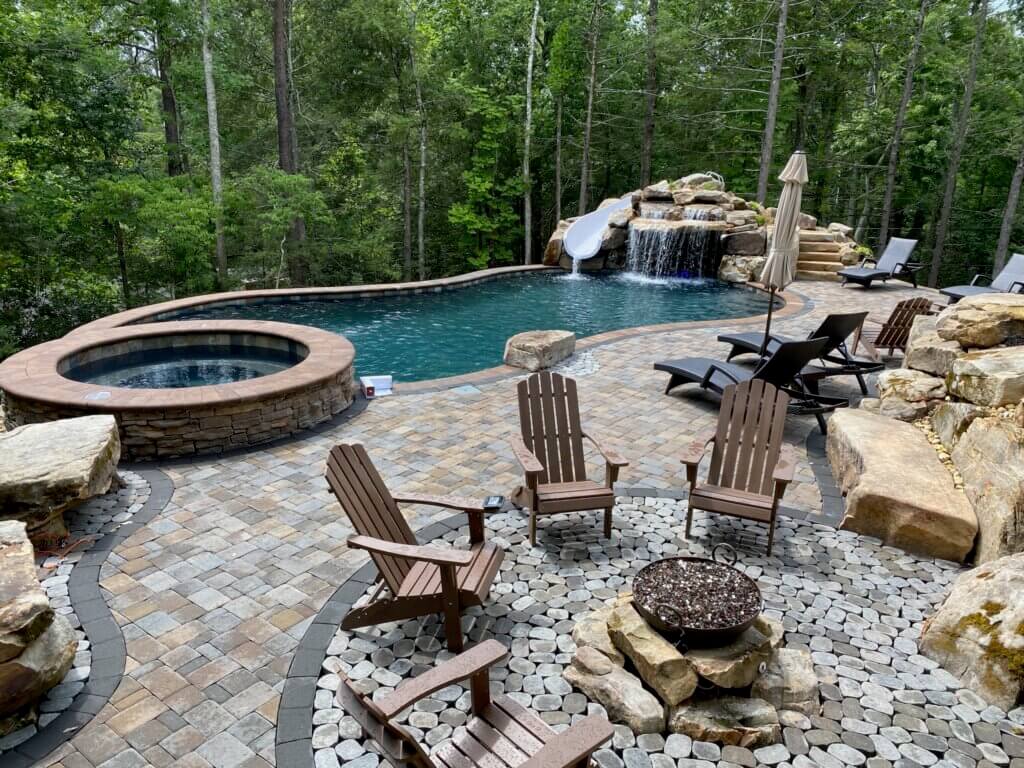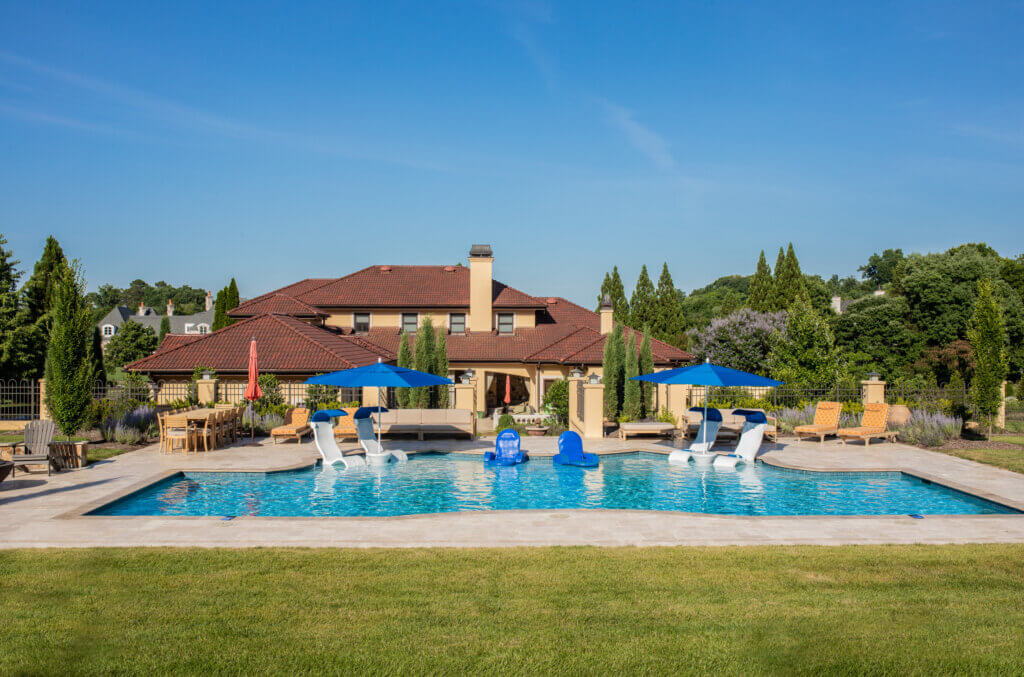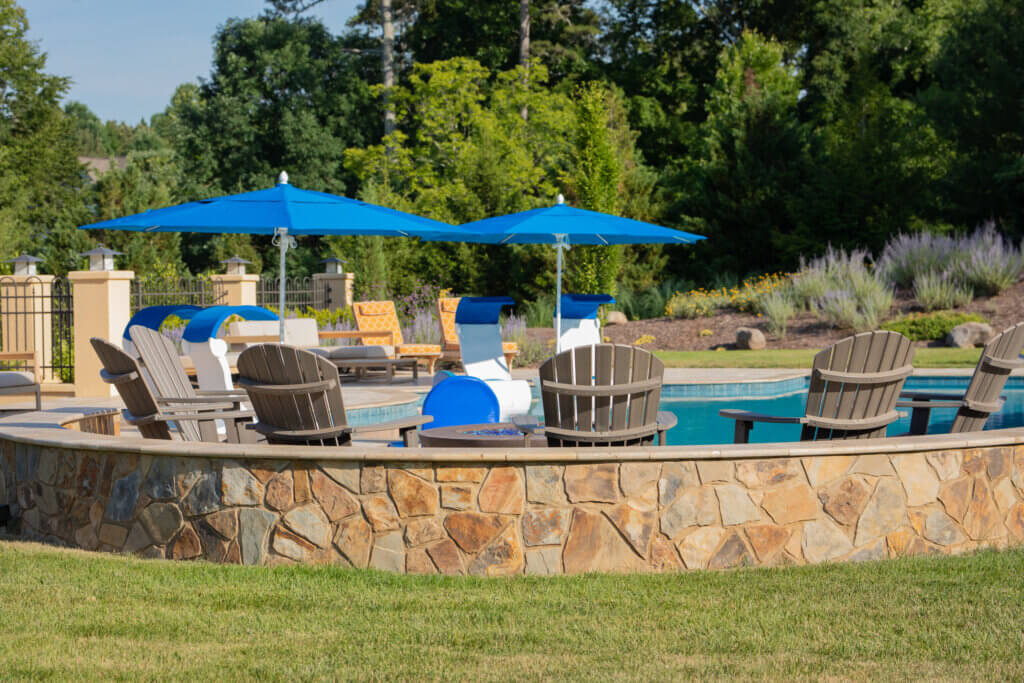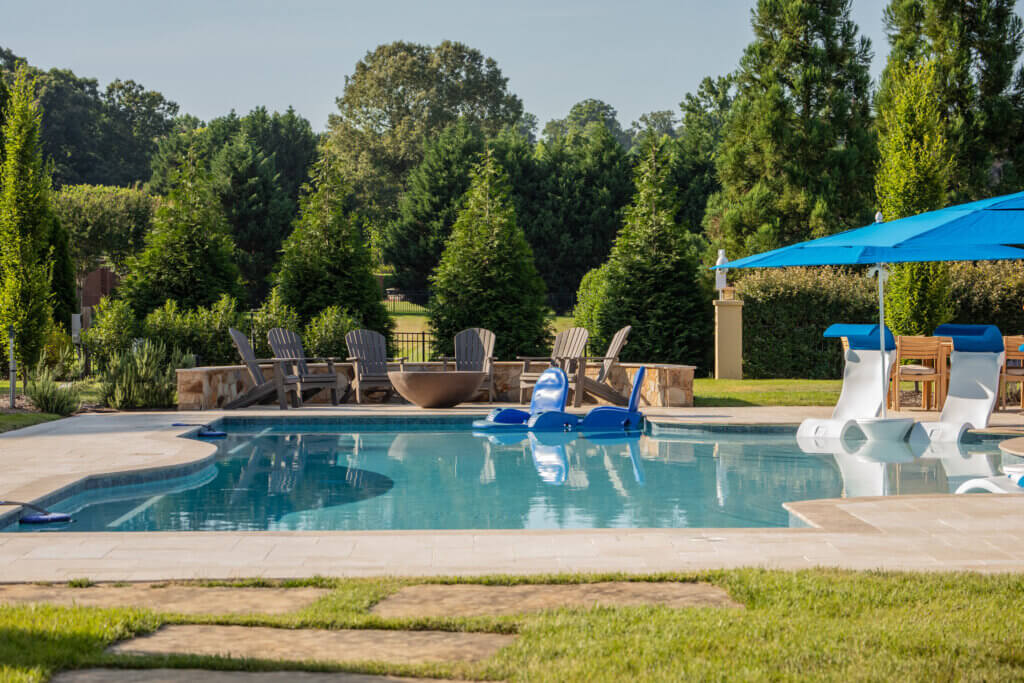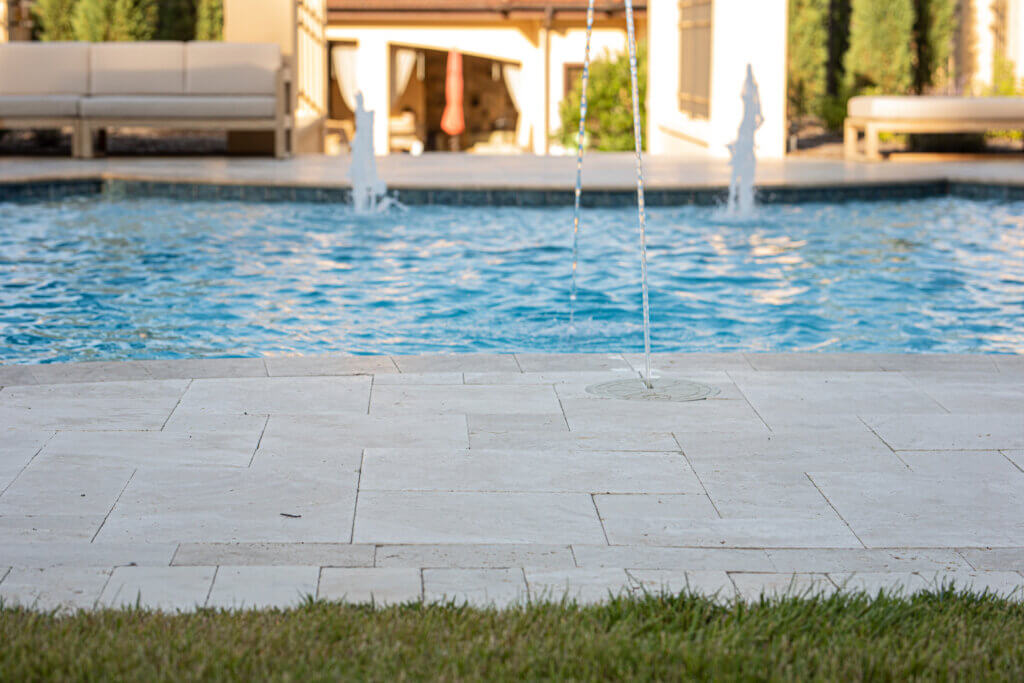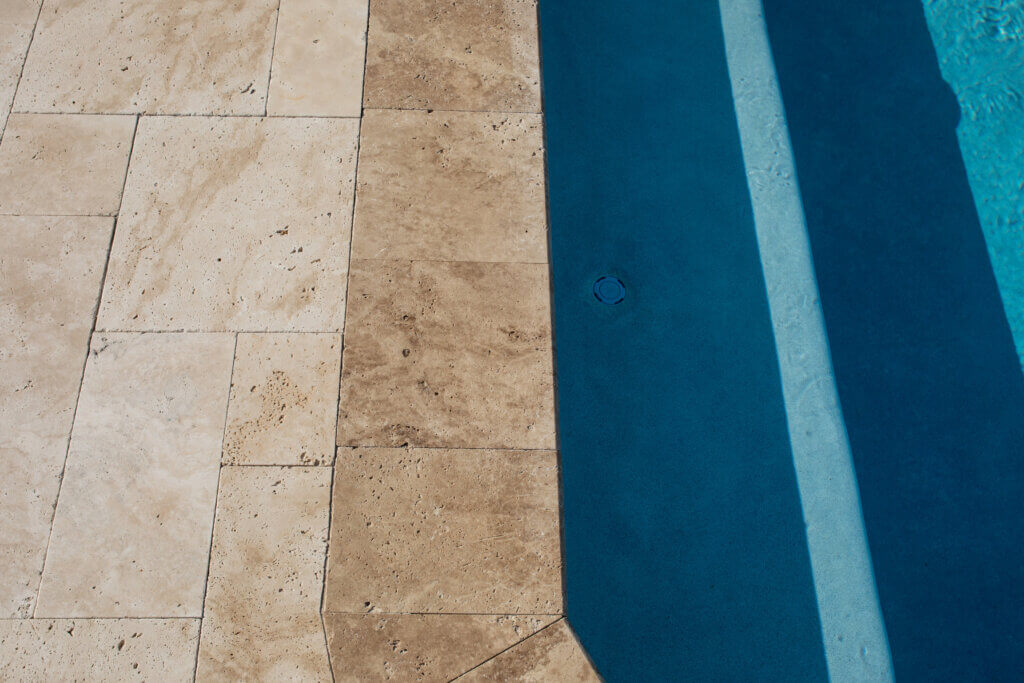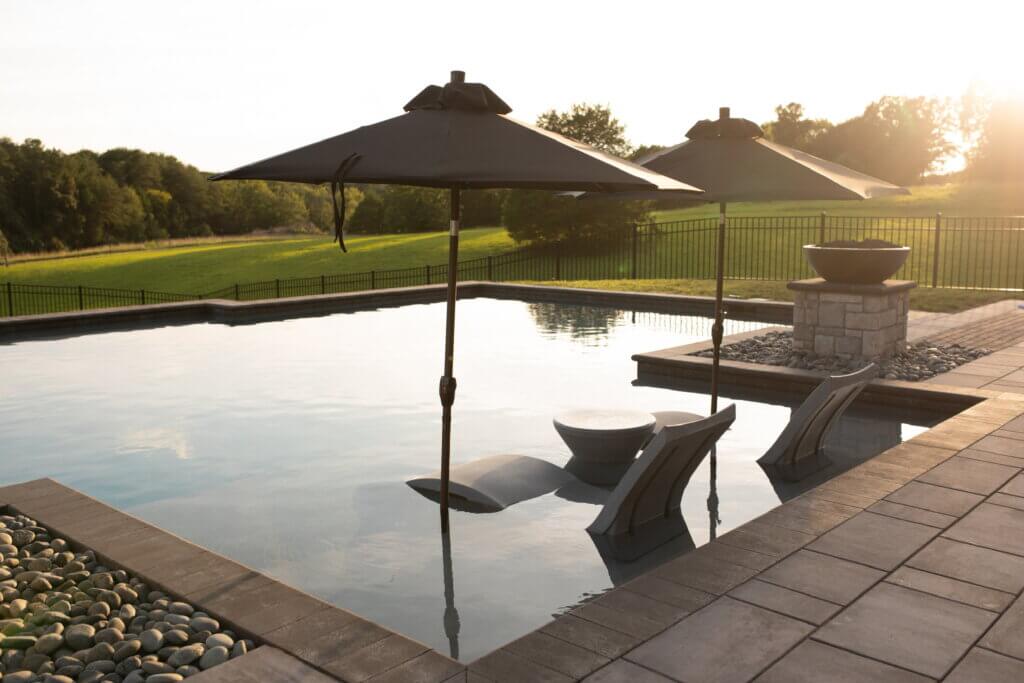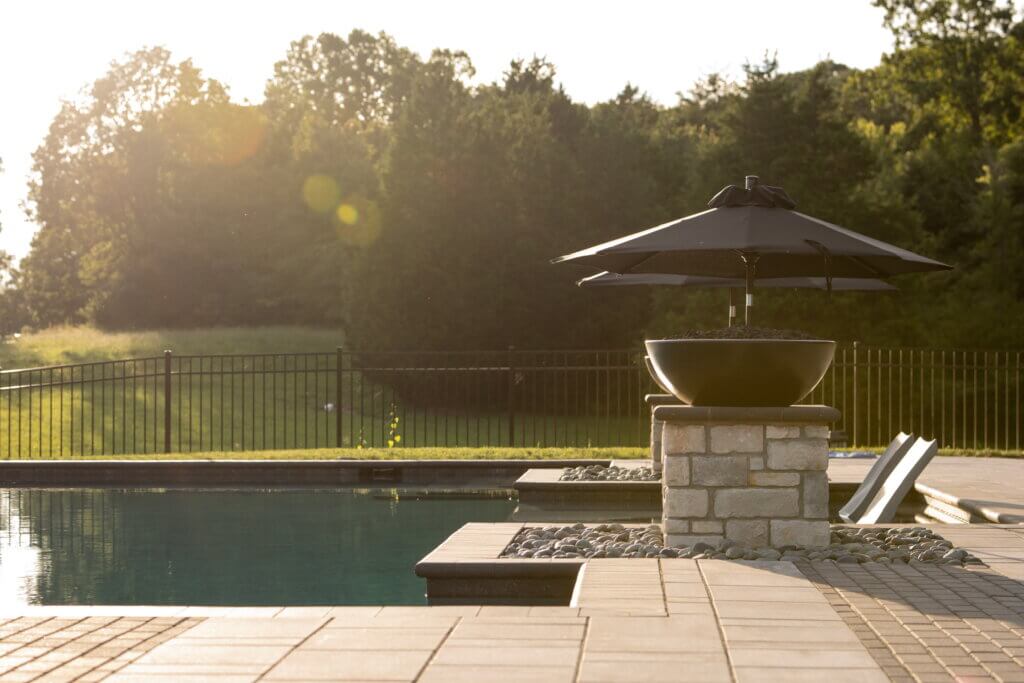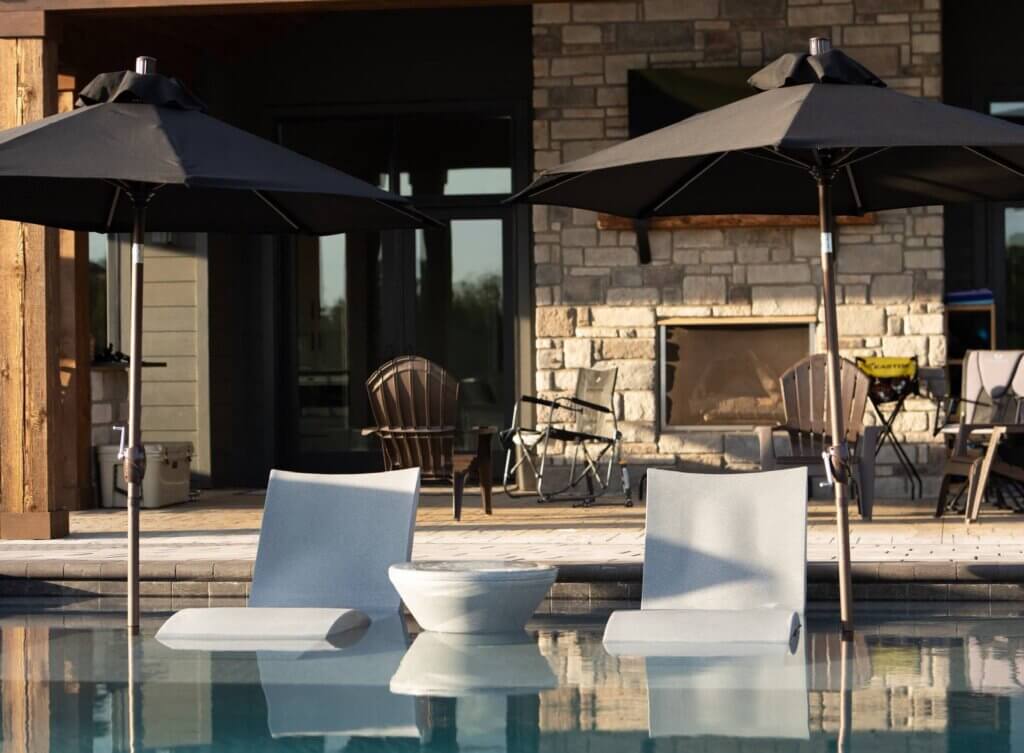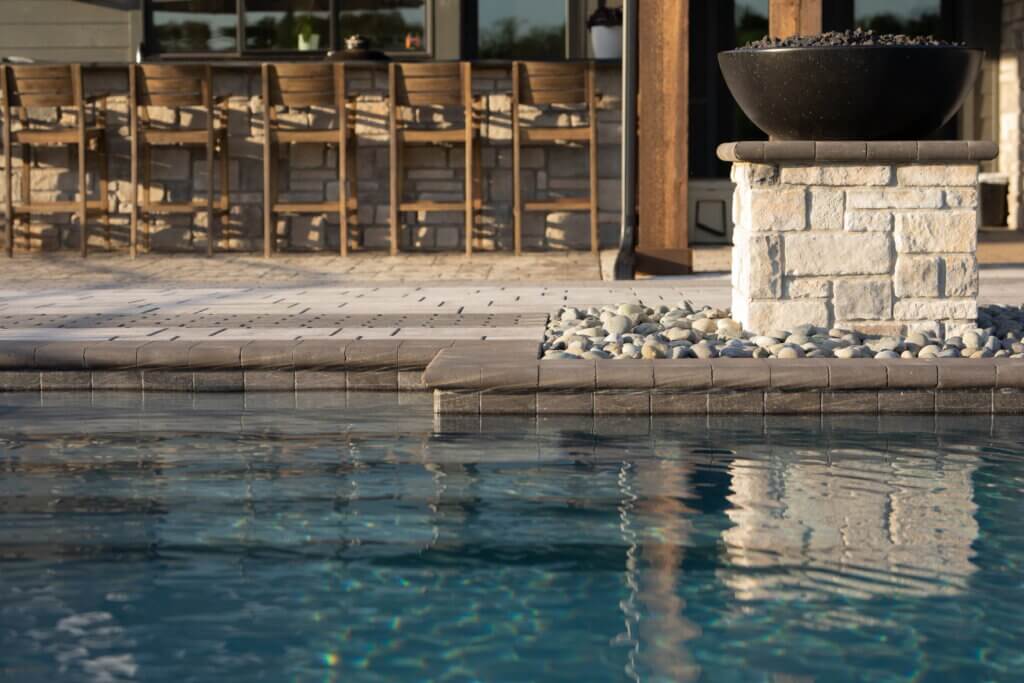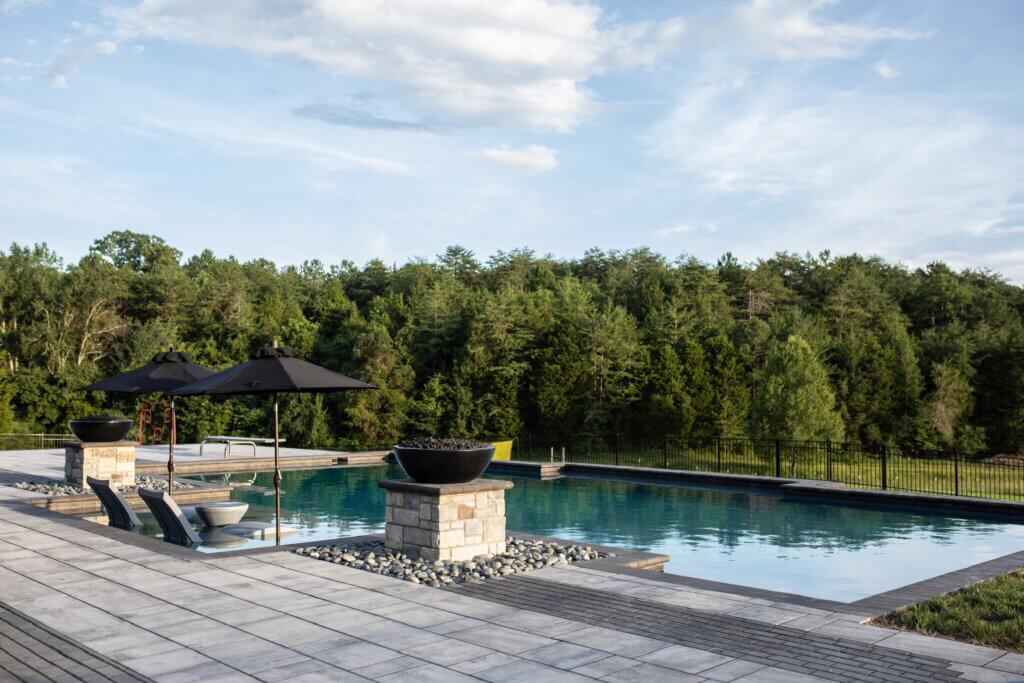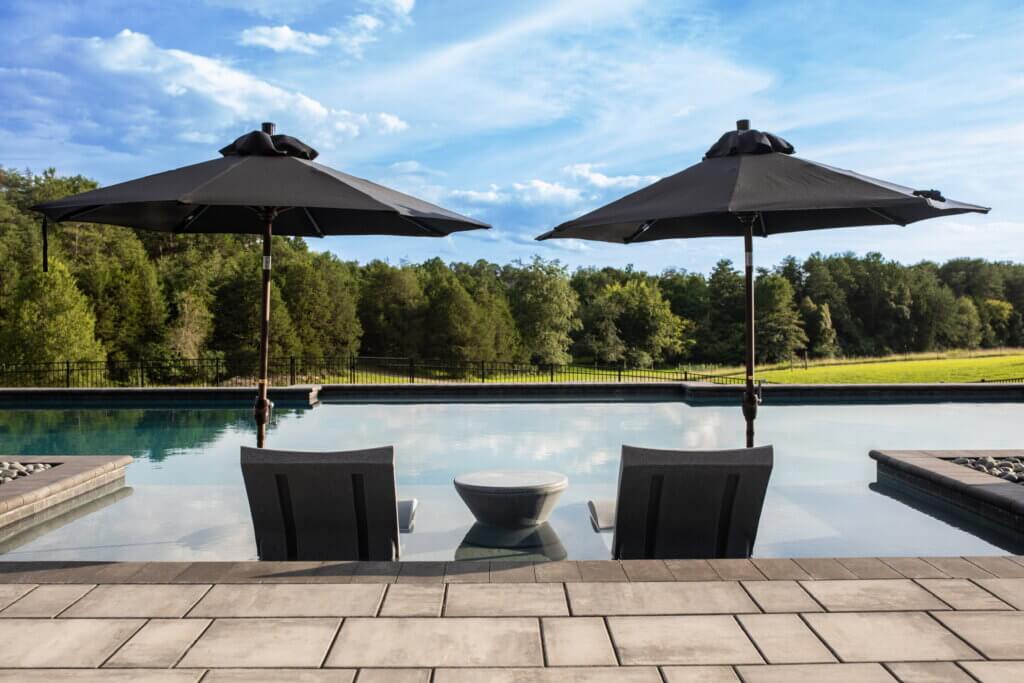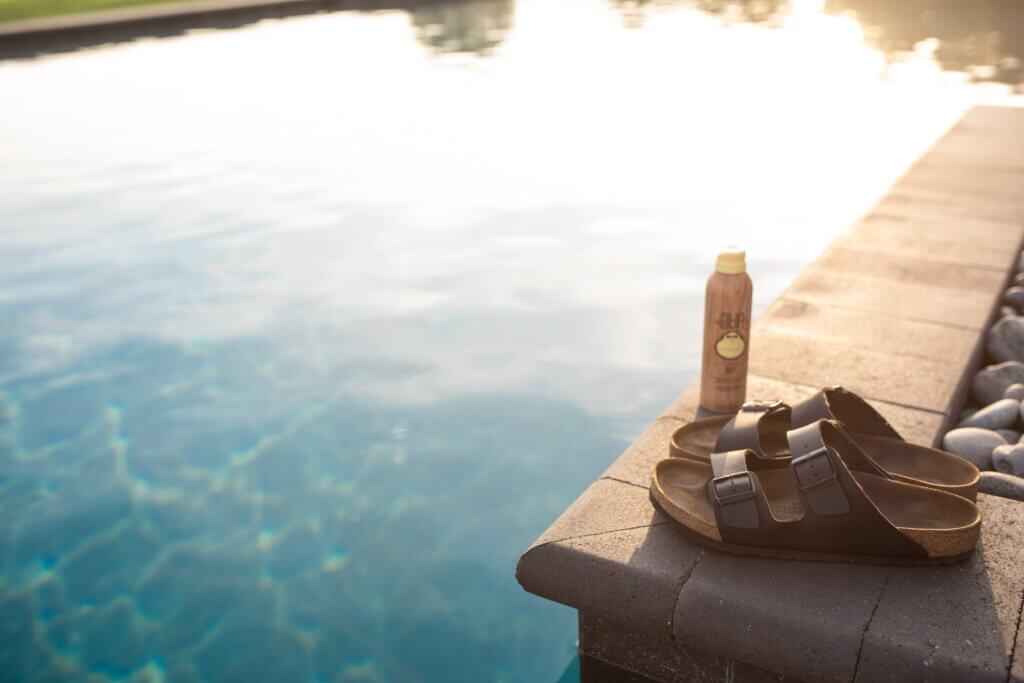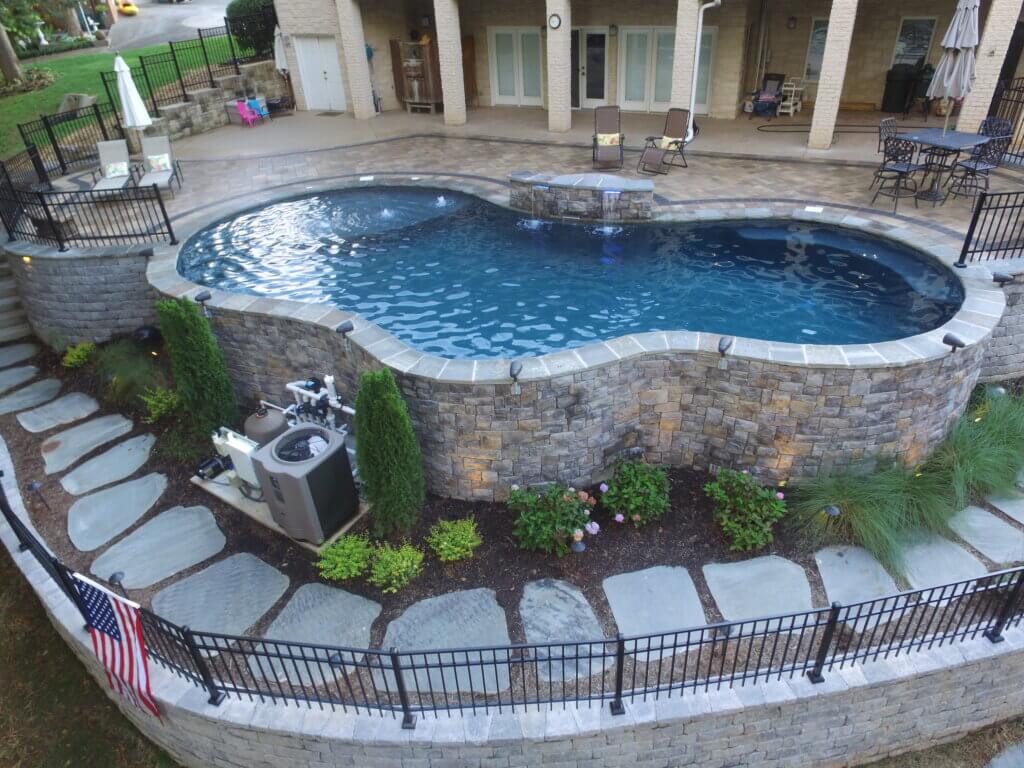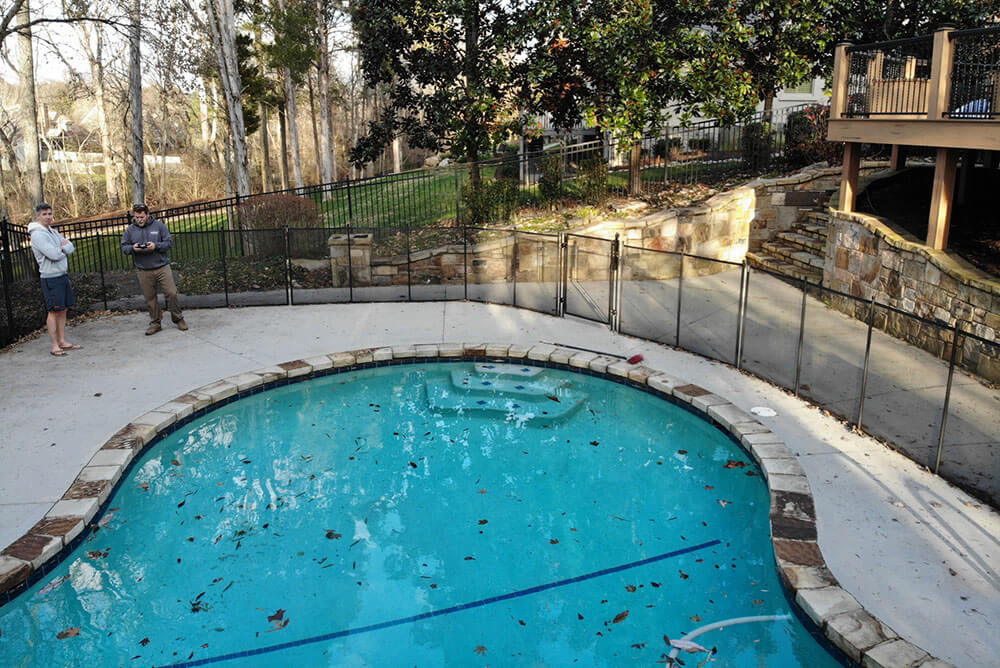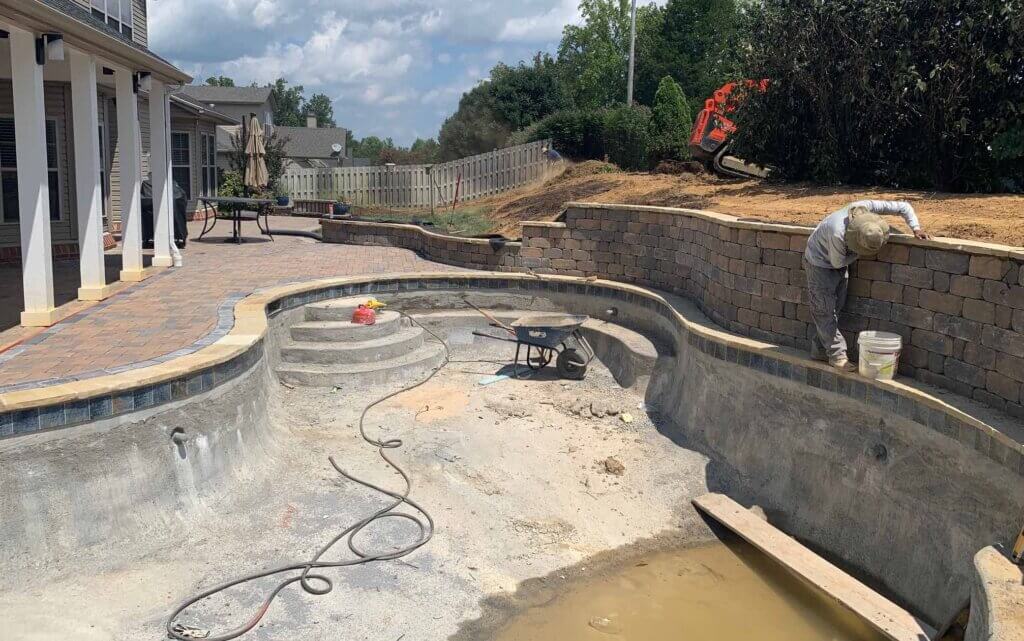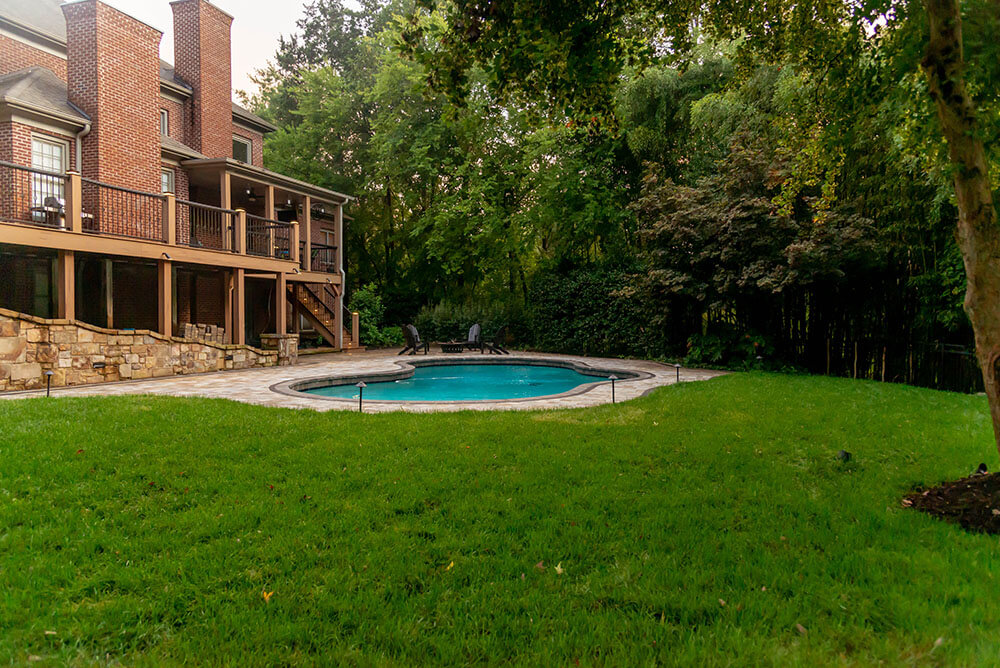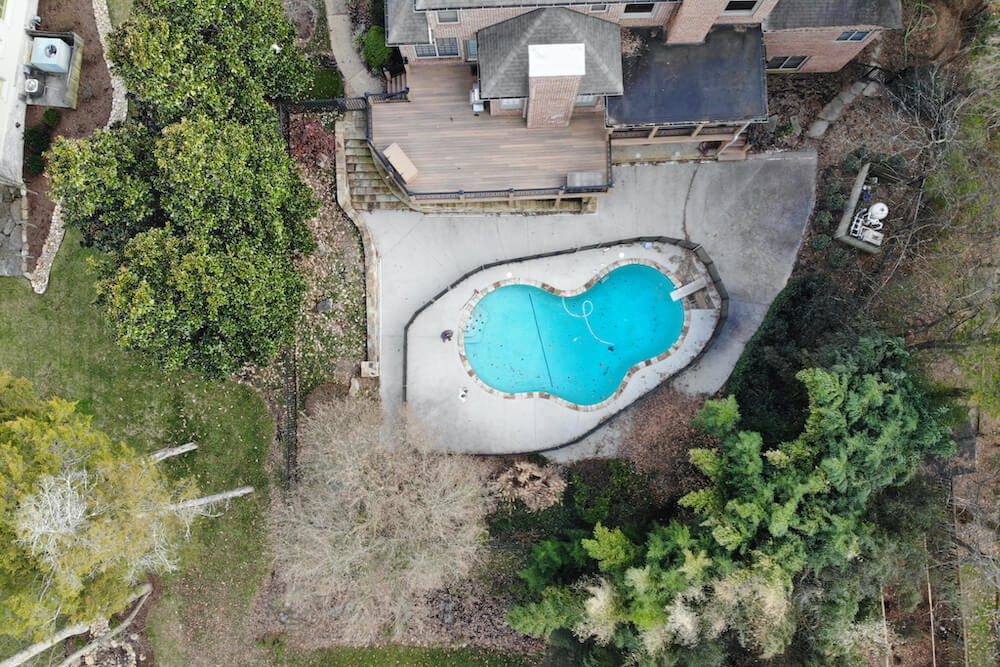 Pool Construction Services
Pool Deck
The pool deck refers to the surface around the swimming pool and is often made of stone, brick, pavers, or concrete. Recently, turf areas immediately surrounding the pool are becoming more popular. If you have an old and cracked pool deck, there are a variety of resurfacing options available, including an entirely new layer of pavers or stone over the existing deck.
Pool Coping
Homeowners have a variety of materials to choose from for their pool coping, which is the material that immediately surrounds and caps off the pool walls. Most often a natural stone product is used, but brick, pavers, and poured concrete are still popular. Pool coping can also have unique edge work done, just like granite countertops.
Pool Surface Material
Gone are the days of white plaster and in are new composite materials that provide added strength and beauty to your pool walls. And of course, the pool surface material/color is what will have the greatest impact on the water color of your pool. Exposed aggregate materials like Diamond Brite®, Marbletite™, River Rok®, PebbleTec™ offer different shades of gray, blue, and green. Each will help you achieve a deeper water color ranging from blues to greens.
Pool Tile
The waterline around the pool is often done with a porcelain or ceramic tile, but also glass or even stone can be used. This material must be durable since it will be exposed to a variety of temperatures and also must be cleaned.
Pool Shape
The shape and size of your pool is arguably the most important consideration to make. Rectangles offer the most swimmable area and are a classic look. Ovals and kidney bean shaped pool have a more natural look but require more expertise with respect to pool coping construction. Freeform pools look the most like there's a natural lagoon in your backyard for swimming.
Pool Enhancements
There is no shortage of upgrades and accessories for your pool project. Things to consider include: heaters, fountains, swim jets, automatic cleaners, diving boards boulders, built-in seating, and more. We're here to help guide you through the entire process!