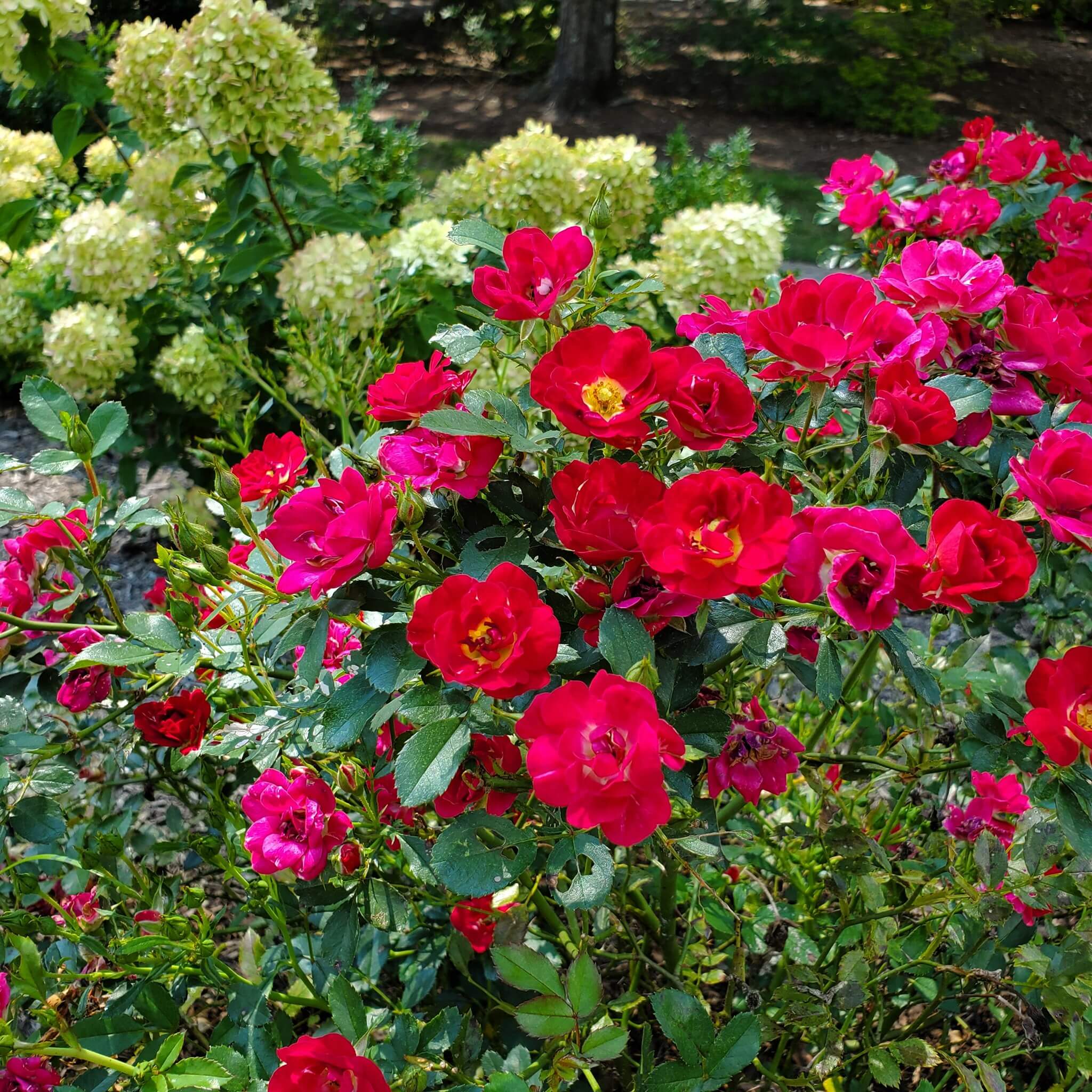 If you're a homeowner and you love to spend time in outdoor spaces such as the yard, you may find yourself wanting to spruce up the yard and add more color and vibrancy to its appearance. The truth is, when it comes to colorful accent ideas for the yard, there is no one correct technique or method that towers over the rest. While bright, attractive colorful accents can improve the look of your yard, natural earth tones can be just as effective. Thus, this article offers five color accent ideas for homeowners looking for ways to spruce up their yard's landscaping.
Red-Orange Accents
If you favor neutral tones of deep browns and grays in your yard, you may find that the overall appearance is a touch bland. Hence, you might want to explore using perennials to provide ultra-bright color highlights to your outdoor environment. Perennial flowers like black Susan and daylily blooms may provide pops of yellow and red to your yard landscaping, making it more appealing. These perennials usually take three years to fully grow after being planted. If you have a pool in your yard, the contrast with the water's deep blue is stunning!
Blue and Green Accents
The mix of blue and green is another lovely landscape accent. Blue and green are natural hues, and it never hurts to draw inspiration from nature when it comes to accents. Natural blue color accents can be added to the yard by planting perennials like Amsonia, which boasts clusters of starry blue flowers from spring through early summer, and drought-resistant, spiky blooms like salvia.
Peach and Blue Accents
Peach and white stripes are a lovely color accent combination to consider. If you have a swimming pool in your backyard, this accent is ideal. The contrast between peach and blue is relaxing and radiates freshness. If you want a more powerful contrast to the peach and white stripes, make the turquoise extremely bright or add a splash of cobalt blue.
Green and Yellow Accents
Greens and yellows are excellent eye-catching color accent combinations, especially when combined. These shades are popular in modern interiors, but they also work well in outdoor settings! Try a vibrant burst of yellow if you want to be daring. It goes well with warm colors like brown and tan. It also creates a nice contrast against gray tones.
All-White Color Scheme
For many gardeners, an all-white-colored accent is a favorite landscaping choice. The contrast of snowy petals against green foliage always refreshes and relaxes the senses. Digitalis purpurea 'Alba,' Cosmos bipinnatus 'Purity,' and Ammi majus offer a delicate, billowing appearance. When coupled with carefully groomed evergreens, white tulips or hydrangeas also look great.
Do you want to improve the look of your yard using landscaping design? Please do not hesitate to contact us! We would love to help transform your outdoor space.