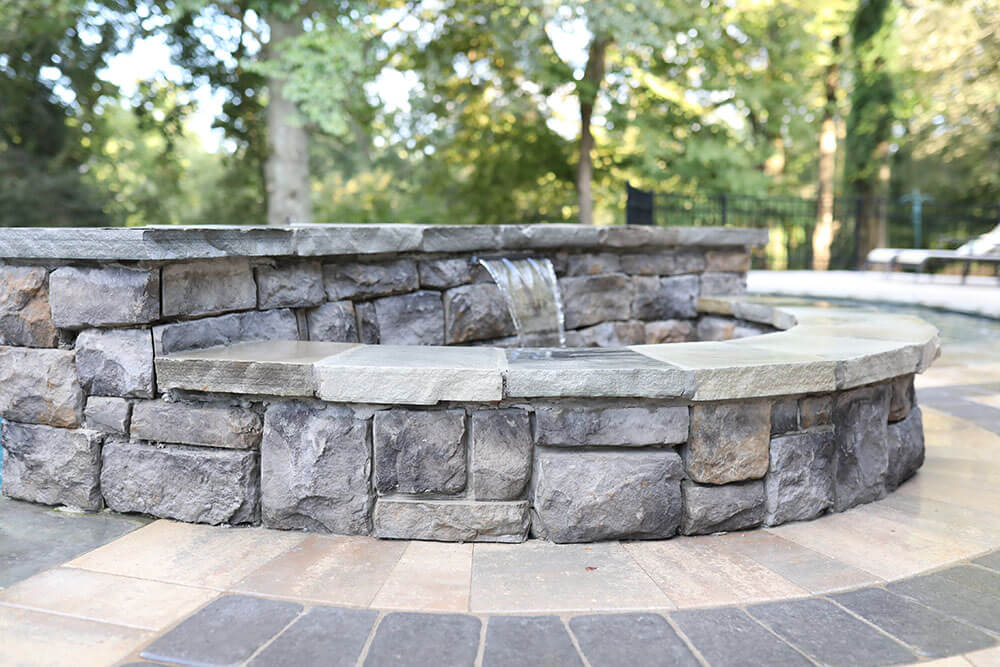 What's the difference between a landscape construction company and a general contractor?
Many homeowners do not realize there are key differences when comparing a general contractor to a landscape construction company. The most striking difference is who actually is performing the work in your yard. General contractors—generally speaking—outsource every trade. What is a trade? Trades refer to the different components of a construction project, from masons and plumbers to electricians and demolition crews.
In a cost-plus scenario, which is how most contractors price themselves, they simply add on their fee to manage your project. In essence, a general contractor tends to really work as a construction manager in that they plan and organize your project and add on their fee. With so many trades that go into a single outdoor construction project—like a pool renovation our outdoor kitchen and fireplace area—there are countless opportunities for delay for every single component of your project, and oftentimes there is little to no communication between the different providers. This is always a recipe for delays and mistakes, which of course means more expenses for the homeowner (yet, ironically, more profit for the general contractor).
Avant Gardens is Different
Avant Gardens is not only a general contractor, but also has design professionals and tradespeople on staff. We own our own equipment, design our own projects, and self-perform almost all of the work that will occur on your property. The benefits of working with a landscape construction company are multifold.
Less Opportunity for Delays: Aside from weather, Avant Gardens is always on the same page with respect to the different stages of your project. Because we do the work in-house, we won't be delayed "because the machine rental company was late" or a "masonry crew was on another job." We are the machine owner and we are the masons, so we're always in-sync with our project management team and designers.
Lower Cost: When work is done by a single entity—as opposed to multiple independent contractors—better cost saving scan be realized through tighter scheduling and the elimination of redundancies, among other factors. Ultimately, the more efficient design/build process means a lower cost for the homeowner.
Expertise in the Great Outdoors: Because Avant Gardens only does landscape and hardscape construction, we are well-versed in outdoor construction. IT'S WHAT WE DO!
Our Capabilities
Avant Gardens is able to provide the following services in-house using our skilled construction crew members and our company-owned machinery:
Landscape design and planting schedules
Earth moving, re-grading, demolition, and site prep
Storm water and drainage management
Construction of outdoor fireplaces, fire pit, and other fire features
Design and construction of outdoor kitchens and grill area
Design and construction of structures like arbors, trellises, pavilions, loggias, follies, etc.
Design and construction of retaining walls, walkways,
Irrigation installation
Landscape lighting design and installation (LED, low voltage, ore line voltage)
Plumbing for fountains, pools, water features, etc.
Design and construction of code-compliant outdoor stairways, pathways, and landscaping features
Because each project is different and a unique combination of the services above, Avant Gardens is uniquely positioned as a design build company to be able to deliver quality landscaping projects in the greater Knoxville area that are on-time and on-budget. Call today to see what makes us one of the region's leading landscape construction companies. Or simply fill out the form at the bottom of this page and we'll get back to you quickly. We look forward to answering your questions and working together to create something beautiful! Remember, it all starts with a design!