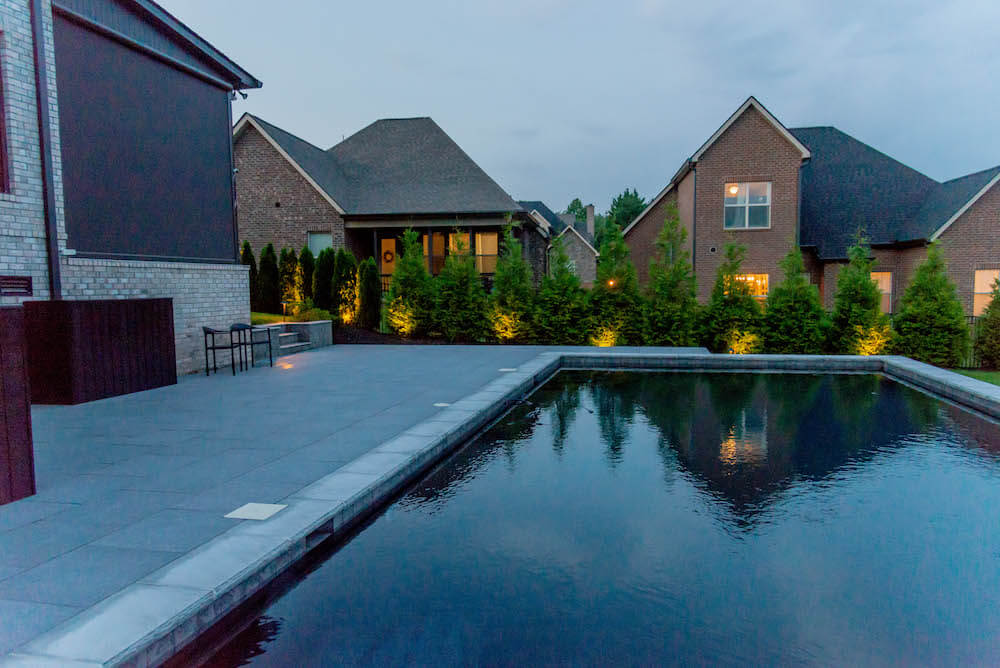 When remodeling your pool area the sky is the limit. There are plenty of things to consider and there is no shortage of areas to address. When getting into a pool remodel here are 10 things to keep in mind.
Start with a Design
Nothing is better when getting into a remodel than starting with a well thought out Design Plan. A scaled drawing will help the contractor estimate everything, while also allow you the homeowner to get a true idea based on actually measurements the size and feel of spaces. A design plan will help not only keep things on track from a design and style standpoint, but also help keeps things on track budget wise as well since you know what you are getting from the start. In today's world there is a handful of ways you can have a design plan constructed for you from 3D virtual reality to the good old fashioned pen and paper. If your remodel is only changing os spaces materials it can help to serve as s simple document to denote what areas are to be for the contract. Many of times 3D plans are not required for most people, but if this is something you find yourself needing it is worth the investment on the front end.
Pool Deck Materials
Go with Pavers. Natural Stone, or a combination of the two. Pavers are a great way to add an updated look to your concrete pool deck. Also in a lot of cases pavers can be overplayed on top of the concrete. Natural Stone can also make a fantastic pool deck material depending on the style and budget you have in mind. Both are considerable more high end and long lasting than concrete
Pool Zones
Add destination zones to your pool area. Everybody loves to swim but when having a pool party or really keeping your space interesting other areas can make your backyard even better. A fire pit space, a nice lawn with games, or even an unground trampoline can really add to the fun of a backyard pool area.
Water Features
Whether its trying to add it to the pool itself or to the area surrounding the pool a water feature is a fantastic addition to a pool space. Having the ambient sound of running water can make any space more inviting. If you have a more dating pool itself without all of the fancy sun shelf jets and water streams shooting out then a simple water feature is perfect for you. Adding it to the pool is the least maintenance for you as a homeowner, but also the most expensive. Adding something as simple as a bubbling boulder or pot, is a great cost effective way to get a water feature into your space.
Timing is Everything
Fall is the best time to install a pool. Pool season is ending, the rainy wet season hasn't set in, so its the perfect time to get your pool remodeled for next year. Get in touch with a contractor as soon as you are starting to consider a remodel so you can work through the various phases and end up with your choice of an install time instead of whenever they are available next. A quality contractor will be booked anywhere from 3-4 weeks to 3-4 months depending on the time of year.
New Pool Construction
If you're building a new pool then the time to begin your project is TODAY! Avant Gardens has completed numerous new pool projects in Knoxville and looks forward to helping you with your vision! Contact us today or fill out the free estimate request at the bottom of this page.